Waverly Primary Care
600 New Waverly Place Suite 203
Cary, NC
27518
919-859-5650
919-859-5695

(fax)



Contact Us & Directions »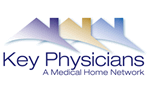 Welcome to Waverly
We at Waverly Primary Care want you to know that we are concerned about your health and well being, and that you are important to us.  Our goal is to provide you and your family with high quality health care.  We will make every effort to work with you to improve and maintain your health.
We treat all aspects of health care to include, internal medicine, dermatology, office based minor surgery, gynecology, and pediatricts beginning at age 5 and above.
Coming Soon - New Patient Portal
Soon we will have a Patient Portal just for you. Login to request appointments or do your pre-appointment paperwork online in the comfort of your own home! Quick and easy.